[Into Deep] Mengenal Lebih Dekat Monsta X
Belum lama ini, tepatnya sekitar bulan Mei 2015, dunia musik Korea Selatan kembali diramaikan dengan adanya idol boy group terbaru, Monsta X.
Monsta X, memulai debutnya pada 14 Mei 2015, dengan lagu "Trespass". Boy group ini terdiri dari 7 orang anggota yang terdiri dari Shownu (Son Hyun Woo), Wonho (Shin Hoseok), Minhyuk (Lee Minhyuk), Kihyun (Yoo Kihyun), Hyungwon (Chae Hyungwon), Jooheon (Lee Jooheon), dan I.M (Im Changkyun). Mereka ditemukan melalui survival program "No Mercy" yang diadakan oleh Starship Entertainment pada tahun 2014.
Monsta X berasal dari kata monsta dan x yang masing-masing memiliki arti. Arti yang pertama adalah Monsta yang berarti monster, sedangkan arti lainnya, berasal dari kata Mon ( dari bahasa Prancis) yang berarti My dan Sta yang berarti Bintang. Sedangkan kata X sendiri, berarti, keberadaan yang tidak diketahui.
Berikut, beberapa profil tentang anggota Monsta X :

Son Hyunwoo (Shownu)
Posisi: Vokal dan leader
Tanggal Lahir: 18 Juni, 1992

Shin Hoseok (Wonho)
Posisi: Vokal
Tanggal Lahir: 1 Maret, 1992

Yoo Kihyun
Posisi: Vokal
Tanggal Lahir: 22 November, 1993

Lee Jooheon
Posisi: Rap
Tanggal Lahir: 6 Oktober, 1994

Lee Minhyuk
Posisi: Vocal
Tanggal Lahir: 3 November, 1994

Chae Hyungwon
Posisi: Vocal
Tanggal Lahir: 15 Januari, 1994

Im Chang Kyun (I.M)
Posisi: Rap
Tanggal Lahir: 26 Januari, 1996
Berikut adalah MV "Trespass" :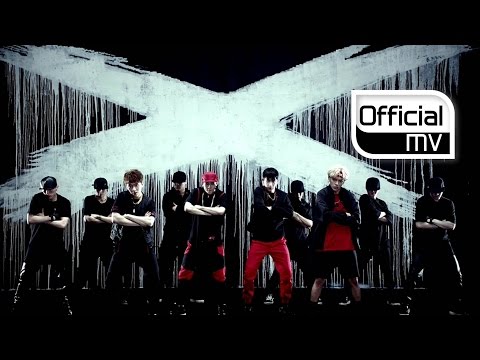 Diskografi

Rilis Predebut
(2014) Single : 깽값 (Mad Clown ft. Jooheon)
(2015) Single : Coach Me (Hyolyn & San ft. Jooheon)
: Pillow (Soyou & Giriboy ft. Kihyun)
: 0 Young (Giriboy, Mad Clown & Jooyoung ft. Wonho, Kihyun, Jooheon, Seokwon & I.M)
: Hieut (Jungigo,Vasco & Nochang ft. Shownu, Minhyuk, Gun, Yoonho, & Hyungwon)
: Interstellar (Jooheon, Hyungwon & I.M ft.Yella Diamond)

Soundtrack
(2011) Ost. Protect the Boss (Now I Know) by Shownu
(2015) Ost. Orange Marmalade (Attracted Woman) by Jooheon & Kihyun
(2015) Ost. Mask (A Similar) by Junggigo & Jooheon
TV Show
(2015) After School Club (ep 161)
4 Things Show (ep 17 (season 2))
Afreeca TV (ep 1,2, & 3)
Weekly Idol (ep 200 & 201)
Yaman TV (ep 19)
Show Me The Money (Season 4 hanya Jooheon)
Official Website
https://www.facebook.com/OfficialMonstaX
https://twitter.com/OfficialMonstaX
http://cafe.daum.net/monsta-x
Tags: Monsta X
You may also like...